Welcome to TalkGuitar, the cutting edge community forums for guitarists of all genres. Please register your free account today!
TalkGuitar.com
Greetings, not even sure if effects is the right place to post about Tremolo bars? But anyways,
(Brace for a boring introduction because I always feel like my questions need a casus dubitatio for some reason. And yes I partially made that word up.)
I developed an interest for guitars lately, and obviously I'd like a guitar of my own.
Though having never owned a guitar, I need to buy my first one, and that's always the hardest purchase, because I barely know anything about guitars.
And as the insecure person that I am, I can't make decisions without a bunch of second opinions.
So I took effort to look for guitars within my very tight €180 budget that wasn't a strat (not really my type) or a Jack & Danny (A cheap Off-brand). I still need to figure what I kind of music I can play most comfortably so I want a guitar that's decently flexible so can play anything from Amon Amarth to Iron Maiden to Siouxsie and the Shadows to...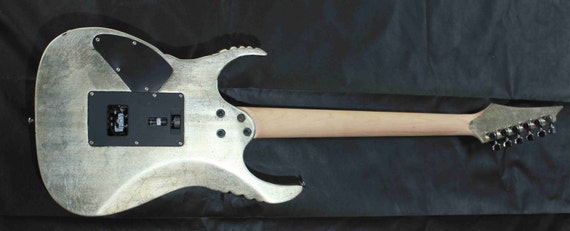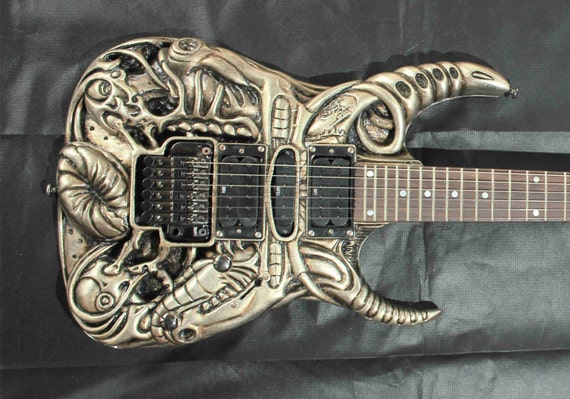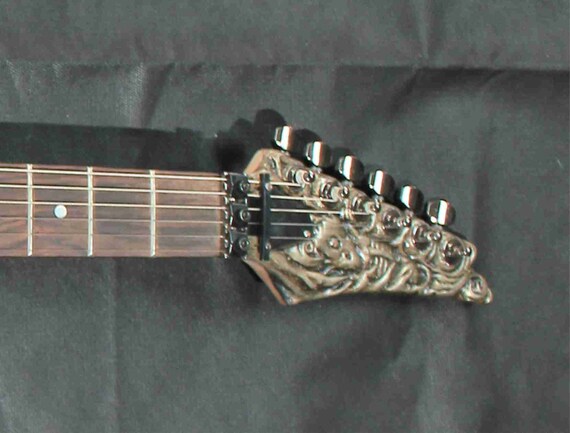 Guitar Carving Ibanez $1,750
BODY
======
Body : Ash Wood
Body Shape : Ibanez®
Body Finish : Nitrocellulose Lacquer Finish with Gilding System

NECK
==========
Neck Shape : "C" Shape
Number of Frets : 24
Fretboard : Rosewood
Neck Material : Maplewood

ELECTRONICS
===========
Bridge Pickup : Inf Humbucker Ibanez Standard
Middle Pickup : G&B Single Coil Black Pickup
Neck Pickup : G&B Single Coil Black...
Hello everyone. I'm getting a custom 6 string guitar made by Fodera soon and I am just doing research on what pickups to choose between. The body wood is Mahogany with a flame maple top (both solid) with a 3 piece hard rock maple neck and an indian rosewood fingerboard.

I'm getting 3 pickups installed. For the neck pickup, I want it to add to the warmth, for the bridge pickup I want it to add to the brightness, and the middle pickup should be in-between those two sounds. I don't care if it's single or dual coil but I do need these to be as versatile as possible.

Does anyone have any suggestions? I plan on asking the luthiers at fodera anyway but I wanted to have some sort of direction for myself first. Although I'll be playing as wide of a genre as possible, the genres I mainly play are Jazz, blues, and prog rock.
Me and my band are on a journey based on post-hardcore music. I use a Behringer V-Ampire LX1200H along with a Schecter blackjack solo 6 guitar.
I usually set my bass at 3, middle at 7 and treble at max. I want a clear tone from what i play so it doesn't all sound like chugachuga. What settings should i keep my amp at, also effects? since i use none, and i keep reverb at 5, gain at 6. I use the Numetal amp with my settings and I keep it on (b)drive
what do i set it at?
http://www.facebook.com/pages/Amber-Skies/506210812741817
Check us out if youre interested xD
Hello, I'm bassist first guitarist second, and I was wondering about you lead guitarists out there, how do you guys manage to pluck one single string so rapidly with out hitting the incorrect strings? I've been trying to get faster, but the faster I go the more of a mess it gets I quick hitting the wrongs strings. Is there any easy way to avoid this, does it have anything to do with the picks, soft hard? Or does it just take a million years of practice? Any tips?